Welcome to St Luke's –
the Parish Church of St Luke the Evangelist
on Burton Stone Lane, York.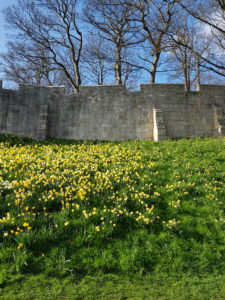 April 2021
We are very pleased that we are now able to meet for worship on a Sunday once again, although due to ongoing COVID restrictions numbers are limited and we have to ask you to book a place in advance.
There is now a service in church at 10.00am each Sunday and another at 5.15pm – look out for information on our Facebook page and via Grapevine Lite for more information about these services.
For those unable to attend in person we are producing an online video service each month.
Whilst there are restrictions on what we can do, it is wonderful that we can start meeting in church again and we all look forward to a point in the future when things are back to normal.
Booking forms for these and all other Sunday services are available on request from info@stlukesyork.org.
With COVID cases still in York and the need to be careful, numbers will be limited and we will be socially distanced. You are asked to wear a mask and use hand sanitiser.
At services, Communion will be in the form of the bread alone. At the end of the service, the priest or person presiding will not stand outside the church. This is because we need to avoid mingling and you are asked to remain in your seats at the end of the service until your row is asked to leave by a warden or sidesperson. This again is to ensure a safe, distanced exit for everyone.
For times of private prayer, booking is not required, but if you arrive and the church is full, you will be asked to wait. To avoid people waiting outside and to reduce the risks of infection to everyone, you are asked not to spend the entire session in the church. Again, masks and hand sanitiser will be needed.
Our Church Council (PCC) is keeping the situation under review and paying attention to government advice and the latest infection rates, and we'll let you know of any changes here and on St Luke's Facebook page.
If you need any additional help or assistance please get in touch using info@stlukesyork.org.
____________________________________________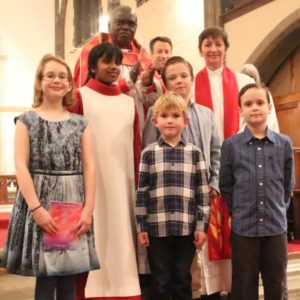 We serve a parish of about 5,500 souls about a mile north of York Minster; standing on the corner of the Lane and Shipton Street, St Luke's has been home to warm, welcoming and worshipping Christian community for over a hundred years.
We meet to worship God every Sunday and at some time on most weekdays too; St Luke's sees weddings, Christenings and funerals throughout the year, and our Church Hall is a busy hub for church and community social events.
During term-time we offer a Parent and Toddler Drop-in every Monday and Wednesday morning, and a range of children's and young people's activities mostly on a Friday evening. We welcome new members to choirs for young people and the young-at-heart, and for senior citizens our Tuesday Club meets every week.
St Luke's is commited to grow in Christlikeness, influence and numbers; to welcome all, to work to safeguard God's creation, and to promote justice in the world.
See you soon…