Welcome to St Luke's –
the Parish Church of St Luke the Evangelist
on Burton Stone Lane, York.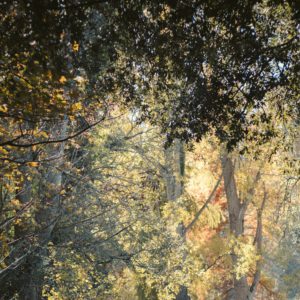 Praise the Lord! – something more like a normal Sunday Parish Communion service re-started at St Luke's on the 1st August.
Although face masks are no longer compulsory, we ask all those attending church to continue to wear a face mask, unless you are medically exempt from doing so. This is to protect and reassure those of us who are clinically vulnerable or anxious about the risk of lifting lockdown. Masks can feel like a nuisance but with Covid-19 cases still far too common, this would not be a good time to throw these masks away.
Please do not attend St Luke's for the time-being if you have:
been outside the UK in the 10 days prior to coming to church
had symptoms of Covid-19 in the 10 days prior to coming to church
been in contact with someone who has tested positive for Covid-19 in the 10 days prior to coming to church
Hand sanitiser is available at the church door and using it is encouraged.
CO2 monitors are in use during services and, if required, the outside doors will be opened to improve air circulation.
We no longer need 2-metre gaps between seats, but the seating rows will be more spaced than they were before lockdown. Please fill the seats next to the wall first to ensure that people arriving later do not have to squeeze past worshippers already seated. If you want to ensure space between yourself and others, you can place a red X sign (provided by the welcome team on request) on the seat next to you.
All members of the congregation are now welcome to join in singing the hymns during the services, although we request that you keep your mask on to sing.
Communion will be by intinction (dipping the wafer/bread into the wine), due to the risk of sharing a common cup. If you wish to receive the bread only, please indicate this to the priest when you come forward. The choir/musicians will take communion at the altar rail first, and then the priest will come down to the chancel steps. Each row will then be invited for communion by a warden or sideperson. This is to avoid communicants passing through exhaled aerosols produced by the choir.
Tea/Coffee
We are delighted that tea and coffee will be served in the hall after the 10.00am Sunday service.
The windows and door will be opened and you are asked to take your drink outside. Chairs can be provided outside on request.
All are asked to wear masks whilst collecting coffee/tea and to remain masked until they have taken their drink to where they intend to drink it. If you are with a group, please will one of you collect drinks for your group? Please also put your mask on when you have finished your drink.
Anyone who shielded during lockdown because of their health is asked to take advice and consider whether a return to church is appropriate in current circumstances.
We hope that in the near future, circumstances will improve and we will all be able to meet and worship as we did before. In the meantime, let us work together to keep each other safe.
If you need any additional help or assistance please get in touch using info@stlukesyork.org.
____________________________________________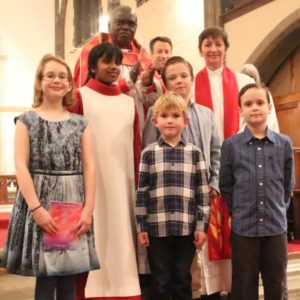 We serve a parish of about 5,500 souls about a mile north of York Minster; standing on the corner of the Lane and Shipton Street, St Luke's has been home to warm, welcoming and worshipping Christian community for over a hundred years.
We meet to worship God every Sunday and (when we have a vicar) at some time on most weekdays too; St Luke's sees weddings, Christenings and funerals throughout the year, and our Church Hall is a busy hub for church and community social events.
During term-time, we offer a range of children's and young people's activities mostly on a Friday evening and a Parent and Toddler Drop-in every Monday and Wednesday morning (currently suspended, due to Covid-19). We welcome new members to choirs for young people and the young-at-heart, and our Tuesday Club for senior citizens meets every week.
St Luke's is committed to growing in Christlikeness, influence and numbers; to welcome all, to work to safeguard God's creation, and to promote justice in the world.
See you soon…