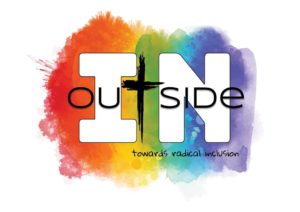 We are a group of LGBT+ people and friends who have found that there are no outsiders to God's love and that God welcomes us IN to share God's life just as we are.
We meet at 7.00pm on the first Saturday of the month offering an unconditional welcome to LGBT+ people, their families, friends and all who seek an inclusive church.
You are welcome to join us at outsideIN activities and events whether or not you have a faith and wherever you are on your faith journey.