Jesus told us to love one another; to love our neighbour; to love our enemies;
and to pray to God our father.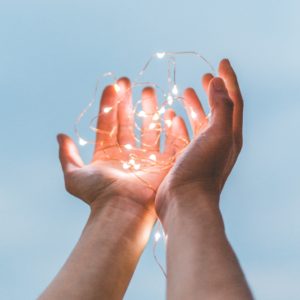 At St Luke's we pray for each other and for the community and the world around us – in our services, in prayer groups and meetings, and at home or during the working day.
During our services
We pray for the world, the church and ourselves – including our leaders and people we know to be in need; stories in the news and those affected by them; and for the work and worship of the church in serving God and others.While communion is being distributed, there are people available in the Lady Chapel if you would like someone to pray with you about health-related or other concerns, for yourself or on behalf of others.
Meeting to pray
Once a month, there is a Morning of Prayer in church on the 4th Friday, at 8am until 11:30am (following on from Morning Prayer). A Prayer Group meets each week on Tuesday evenings (See Groups page) and there is a Prayer Meeting to pray for the church on the 1st Monday of the month at 7pm.
Asking for prayer
There's a Prayer Basket in the Lady Chapel in church if you'd like to add the name of someone needing prayer – or, if you would like us to pray for something or someone on your mind or heart, you can drop us a line here.
Daily Prayer
Priests and many other members of the Church of England say the "Daily Office" of Morning Prayer and Evening Prayer.
Go to Praying the Daily Office