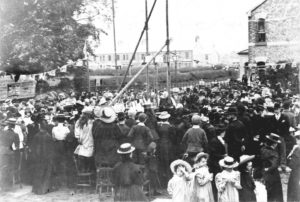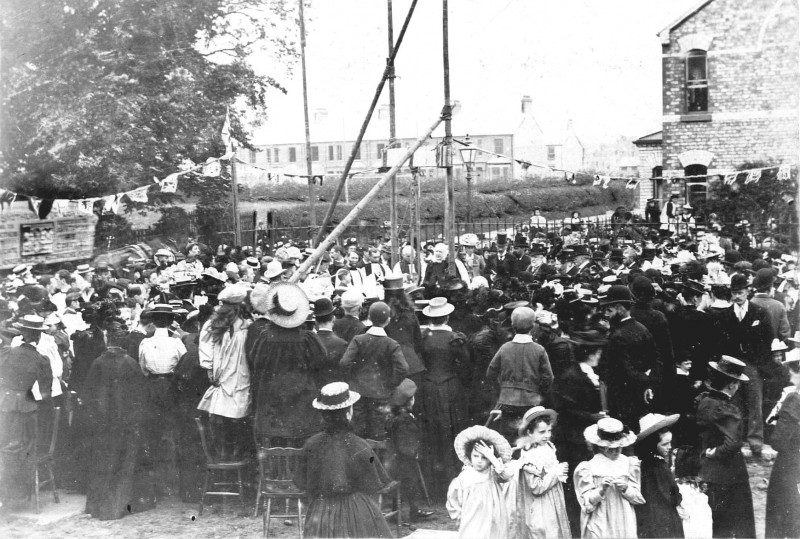 The Parish of St Luke the Evangelist, York, lies about one mile north of the ancient city centre.
It is home to about 5,500 people, mainly living in streets built from the mid 19th to the mid 20th centuries.
Originally part of the Parish of St Olave, the Burton Stone Lane area was first served by a 'tin tabernacle' on Shipton Street in late Victorian times. In 1900, George Faber MP laid the foundation stone for a new church building on the corner of Burton Stone Lane and Shipton Street, to the design of renowned York architect Walter Brierley. We have a picture of the occasion (above) – learn more about it here.
Ten years later, the Archbishop of York laid a second stone to mark the start of work on the nave, which opened for worship in 1911 with temporary brick side walls where two additional aisles were to be added.
That job is still outstanding. St Luke's as we know it today is a strange-looking building from outside, but bright and uplifting inside. Light floods through the huge rectangular clear glass windows of the nave, so that worshipping in St Luke's connects you to the airy beauty of the completed chancel, and to God's world directly outside.
Our worship is enhanced and supported by a variety of music, much of which is led by the pipe organ which St Luke's acquired from a closed Methodist Chapel on Teesside in 1959.