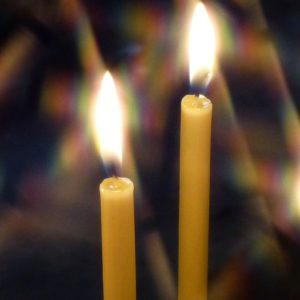 We love baptisms and Christenings (they're the same thing) at St Luke's.
Whether you're nine minutes, nine months or ninety-nine years old (or more), God welcomes you into the family of Jesus Christ and so do we (we've baptised people at all ages).
Being baptised is being welcomed into the family of God and the Church, and it can happen at any age – some people's grownups decide for them, and other people decide for themselves once they're old enough.
Once you're baptised you can go on to receive Holy Communion and to be Confirmed; talk to us about this and about how we prepare people to take these steps.
If you have a connection with St Luke's or if you live in the parish we'd love to hear from you – come along to any service, or any of our regular weekly activities, or get in touch any way you like, and we'll get you all the information you need.