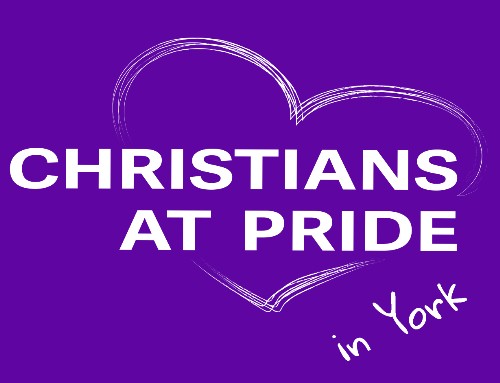 Each year we take part in York Pride together with other churches.
We walk in the parade under the banner of Christians at Pride in York, and we have a joint stall on the festival site on the Knavesmire following the parade.
The York Churches that have already planned to walk together in the parade this year are:
Of course, you don't have to be a member of these churches to join us in the parade. You'll see the Christians at Pride banner in the Sponsors section of the parade on the day, so do come and walk with us!
If your church is not listed above and would like to be involved with Christians at Pride in York, do get in touch. We would love you to join us in celebrating with and showing God's love to LGBT+ people in York .