St Luke's will hold a parish Service of Remembrance on Sunday 31st October at 6.30pm for those who have died during this year (or in recent years gone by).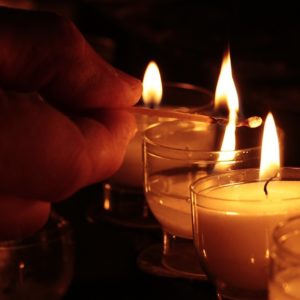 It will offer a time of quiet reflection for families and friends who attended a funeral service at St Luke's or would like to remember a loved one who has died in these difficult times. You don't need to book in advance of the service.
You can add the names of loved ones to a list on the way into church before the service begins. The names will be read out and there will be an opportunity for you to light a candle as you pray.
Refreshments will be available in the Church Hall afterwards.
We look forward to seeing you then – if you know of anyone who may like to attend but may not have access to this site, please tell them about this.
For more information, you can get in touch with us at info@stlukesyork.org.